Great deals exclusively for VetGrad members:
25% off CPD with CPD Solutions
VetBoss members get 25% off their first booking with CPD Solutions.
TheWebinarVet
Students and recent graduates can qualify for these heavily reduced rates on membership with BVA members getting an additional 50% off! CLICK HERE for details
Income Protection from PG Mutual
Use code "Vgrad" when you get a quote for income protection from PG Mutual and receive 20% off your premiums for the first 2 years and enter our prize draw to win £750 of holiday vouchers*!
* For full Terms & Conditions see www.pgmutual.co.uk . Offer ends 31st December 2015.
15% Off Books
Use code "VETGRAD" to get 15% off and free UK shipping on any book ordered from Manson Publishing. CLICK HERE to order now.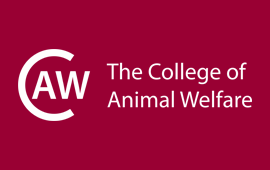 10% OFF College of Animal Welfare Courses
VetGrad members can get 10% OFF the very reasonably priced veterinary courses run by CAW (College of Animal Welfare). Just quote VetGrad when booking. SEE DETAILS OF COURSES
1/3 OFF courses with Excel CPD
Get 1/3 off your first booking with Excel CPD, exclusively for VetGrad members.